About Us
We make GOODTIMES™!
After decades of travelling for our jobs we noticed something - we're all out to have a good time! We wanted to celebrate the passion of people on the move with a bag that's worthy of holding all of those great memories.

We're a small family team who loves culture, music and friendships. Our years of experience in the fashion industry opened our eyes to the world and we want to do something good for the planet.

It's been a long journey to create our dream - accessories which are functional, conscious and stylish. Now we're here to share the GOODTIMES™ with you.
We want to reduce landfill
Did you know that 79% of the 6.3 billion tonnes of plastic we threw out by 2015 is in landfill or the environment (after only 9% was recycled) 1?

We figured we could take some of that wasted plastic and create something useful for our fellow travellers. At GOODTIMES™ we use:

- Sustainable and carefully sourced materials
- 32 plastic bottles for every backpack
- Branded and re-cycled swing ticket loops that you can use as wrist bands
- Durable, long-lasting fabric for a bag you can treasure for experiencing those Goodtimes.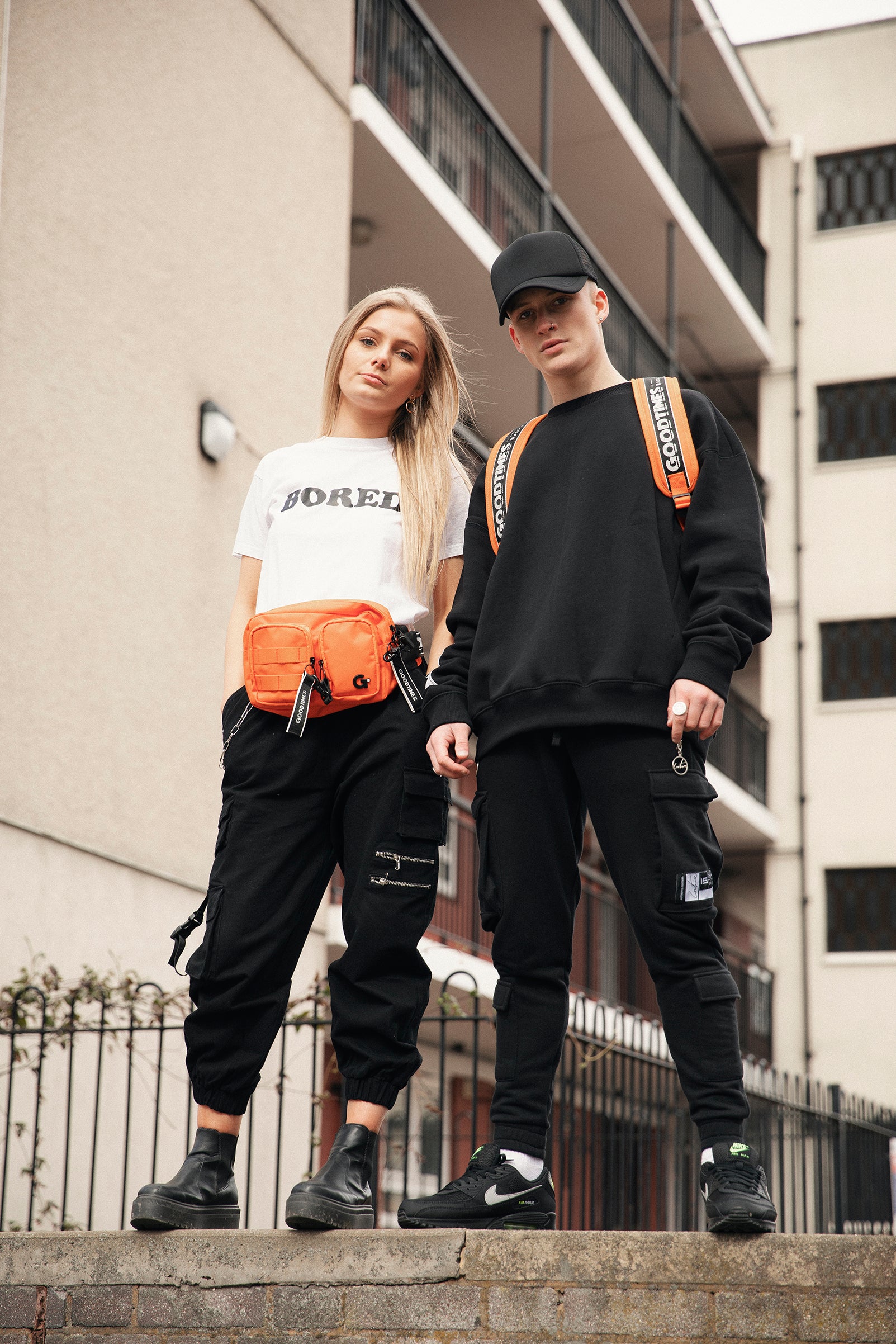 GOOD FRIENDS, GOOD MEMORIES, GOOD TIMES, ONE PLANET
We care about safety
For us that means the freedom to travel and meet people without having to worry about security (you know - the 'backpack panic'). Relax, we've got you covered. Our bags have great features, including:
- A concealed zip to deter theft
- Secure 'pullers' for extra safety
- A 'stuff sack' style closure to keep things air tight
- Hidden internal pockets for your valuables
- Interlocking clips to connect zips and pockets.

Whether you're on your daily commute, travelling through a gap year or simply out to party, just grab your bag and head straight for GOODTIMES™.

If you're enjoying one of our products, we'd love to hear about it! Please share your memories with #GOODTIMES